Requiem-The Vietnam Collection 2

The crew of Vietnamese men who helped hang the photos and prepare the exhibition
for opening. In the center is Bertrand de Hartingh of Hanoi who acted as the in-country
coordinator for the project.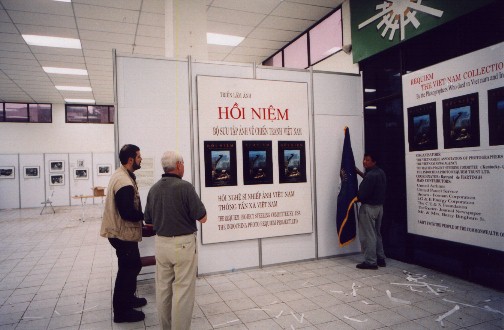 Bertrand Hartingh and Richard Lennon examining the two signs at the exhibition entrance
listing the many generous contributors and sponsors involved.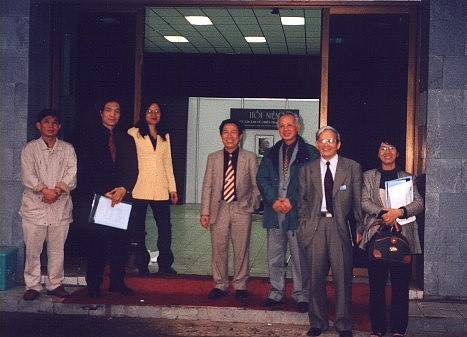 The committee of Vietnamese officials who reviewed each photo prior to the
opening of the exhibition to determine its appropriateness.
Back to Requiem Title Page
Back to Arts of War
Back to A Visit To Vietnam
Back to the Vietnam Veterans Home Page