Requiem-The Vietnam Collection 3

A partial display of the the photographs and brief biographical outlines for each of the
135 photojournalists.

The entry sign to the exhibition with its logo "Hope, Healing & History".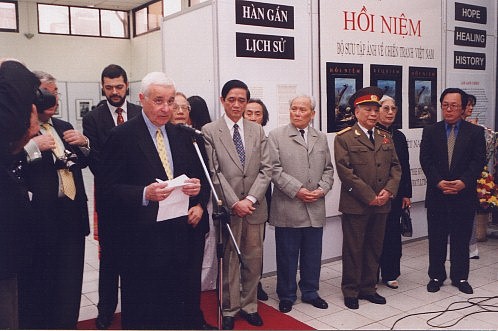 Richard Lennon delivering remarks at the Hanoi opening ceremony. To his left are:
Nguyen Trung Kien, Vice Minister of Culture & Information; General Chu Huy Man;
General Van Tien Dung; the general's wife; and Ho Tien Nghi, General Director of the
Vietnam News Agency -- one of the two organizations in Vietnam hosting the exhibition.
Back to Requiem Title Page
Back to Arts of War
Back to A Visit To Vietnam
Back to the Vietnam Veterans Home Page