Requiem-The Vietnam Collection 4

Richard Lennon, Nguyen Trung Kien and Ho Tien Nghi cutting the ribbon for the Hanoi
opening ceremony. Authors Tim Page and Horst Faas can be seen directly behind Lennon.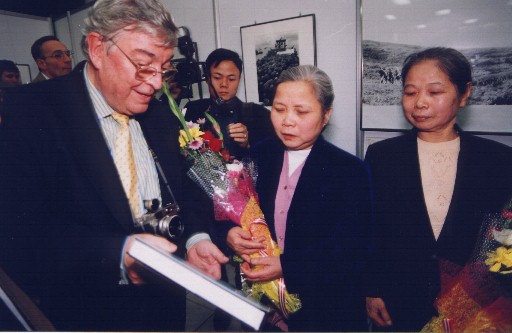 Horst Faas presenting a copy of the Requiem book to Hoang Thi Sao and Ho Ca,
widows of two photojournalists killed in the war. Said Sao: "I'm very proud of my husband's
work…(but) I still haven't found his remains."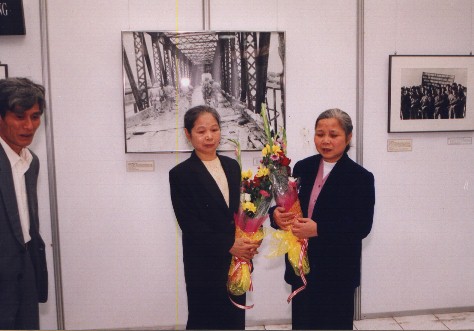 The two widows below a photo taken by one of their husbands of the bridge on
Route 1 leading to Quang Tri City. This was the first time she had seen this photo.
Back to Requiem Title Page
Back to Arts of War
Back to A Visit To Vietnam
Back to the Vietnam Veterans Home Page