Requiem-The Vietnam Collection 5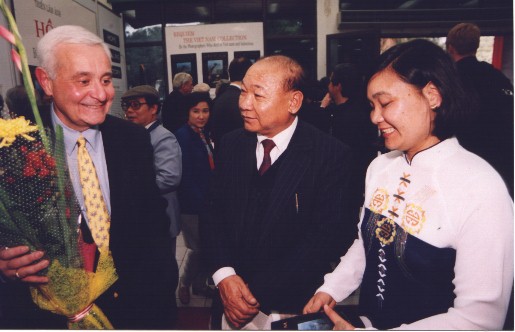 Richard Lennon with Hoang Kim Dang, a very well known Vietnamese photographer from
Hanoi, and his daughter Hoang Tuyet Huong. Kim Dang's photos had recorded action at the
DMZ in the early 70s.Lennon had previously given him a copy of the Requiem book and it
was that exchange which gave impetus to the Requiem exhibition in Hanoi.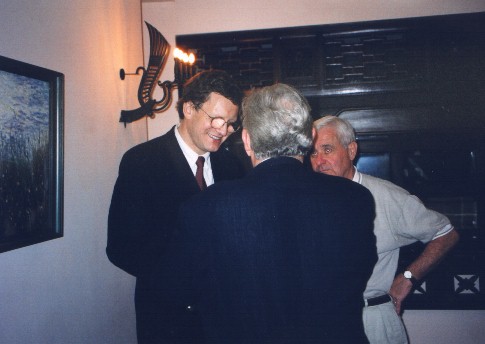 Russell Burrows, son of Life photographer Larry Burrows, with Richard Lennon
and Horst Faas (with back to camera).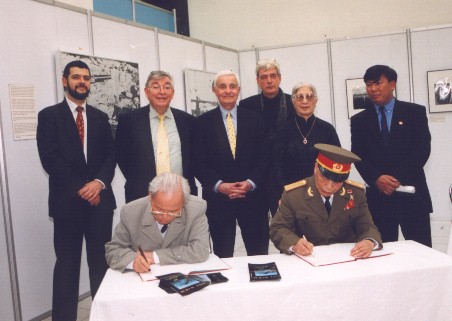 Generals Chu Huy Man and Van Tien Dung signing the Guestbook at the opening
ceremony. Behind them are: Bertrand de Hartingh, Horst Fass, Richard Lennon,
Tim Page, General Dung's wife and a government official.
Back to Requiem Title Page
Back to Arts of War
Back to A Visit To Vietnam
Back to the Vietnam Veterans Home Page