Requiem-The Vietnam Collection 6

Some of the crowd at the Hanoi opening reception. Over 2000 people visited the exhibition
the first day -- a mix of Vietnamese and Westerners living or visiting in Hanoi. Frequently,
people were queued up to get in to the limited exhibition space.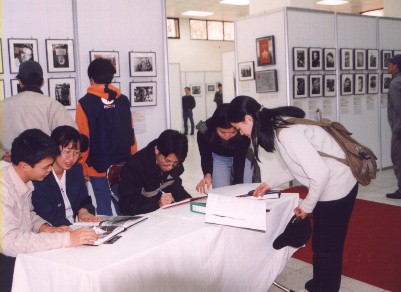 Students reading the Requiem book and copying passages for their personal files.
Many visitors copied lengthy parts of the Requiem book -- as the book was too
expensive for most to buy.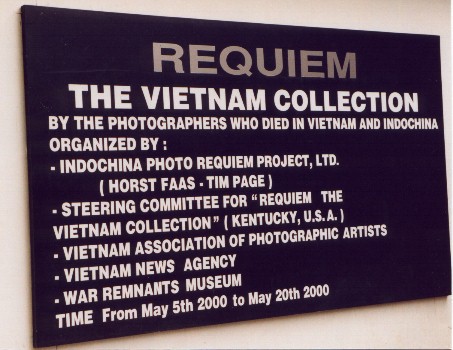 Sign outside the War Remnants Museum in Ho Chi Minh City, which held the exhibition
there over the 25th Anniversary of the end of the war and the reunification of Vietnam.
Back to Requiem Title Page
Back to Arts of War
Back to A Visit To Vietnam
Back to the Vietnam Veterans Home Page