Requiem-The Vietnam Collection 8

Horst Faas with Ms. Nguyen Tuyet Van, the Director of the Museum and Mr. Le Phuc,
General Secretary of the Vietnamese Association of Photographic Artists, the second of two
local sponsors.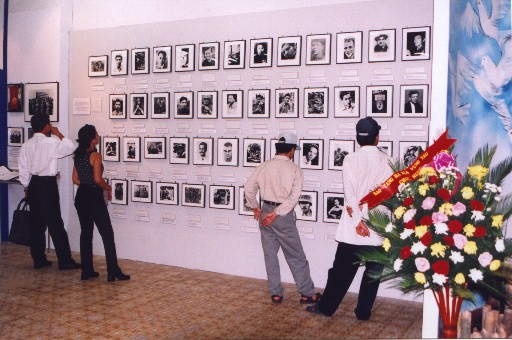 Visitors view the photos of the lost photojournalists.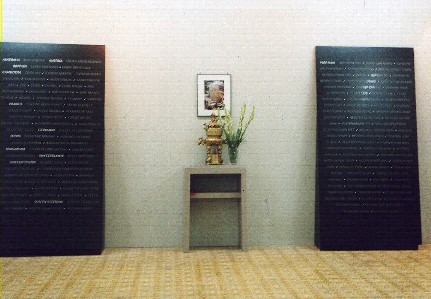 The two large tablets listing all 135 photojournalists lost in the war. The
dramatic tablets were almost 10 feet high and printed in the same font as the
Vietnam Memorial Wall in Washington, DC. They were created by the wonderful
staff at the Kentucky History Center.
Back to Requiem Title Page
Back to Arts of War
Back to A Visit To Vietnam
Back to the Vietnam Veterans Home Page