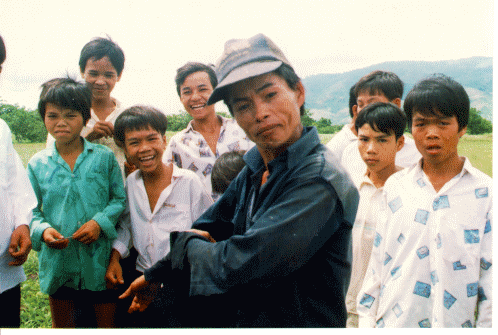 Farmer and Kids
This picture was taken near Ap Ba Chang. The farmer was pointing to the location of a bunker complex which we attacked during my tour as a grunt with (add unit name here).
Click Here to see the location on a map.
"This was jungle way back in '71. There was a rubber plantation maybe five hundred meters from here. We had crossed the plantation and were headed back into the jungle, and ran right into the middle of their bunker complex. It was not a good day. This was between Ap Ba Chang and Gia Ray. I have not idea what the farmer said, but from his expression and that of the kids.....it must have been interesting !"
---
---