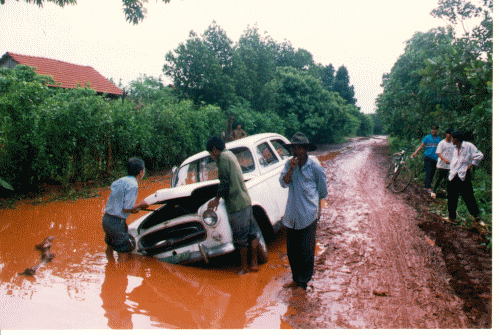 Muddy Road
This picture was taken on the road between Ap Dao and Gia Ray on (date).
Click Here to see the location on a map.
"the tow truck was a fascinating piece of machinery. Two cylinder, 4 wheel drive, low gears. Lots of pulling power. The car was a '54 Renault, built like a tank, rides like one too. The driver is going to retire in a year, especially after I drug him out there. He prefers to stay in Saigon. You can see why!"
---