---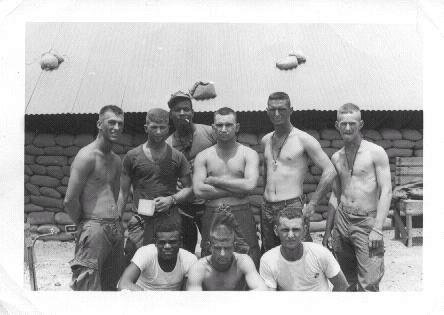 Here is a picture of my team. The picture was taken in the Charlie company area in Dong Ha in February or March.
I'm pretty sure I can name most of these guys, but, if my memory fails, maybe someone can help me out....
Standing left to right:
Sgt. Tobi Curley, Sgt. John Sansbury, Cpl Don Jeter, Doc Cassidy, PFC Reid, and I need some help on this Marine.
Kneeling left to right:
PFC Thompson (I think), Cpl Chester Mollet
---