---
THANK YOU
---
Precious Ones,
On a Saturday this year, my No. 4 granddaughter celebrated her First Communion at St. James Parish in Phoenix, Arizona. &nbspCourtney's one of those hazel-eyed, blonde, nine-year-old beauties with "skin-to-die-for."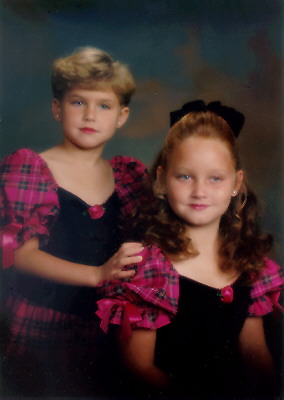 Courtney (left) and Brittany Shlee
She's also one of those "don't tread on me," tell-it-like-it-is *IMPS* who just looks like an Angel!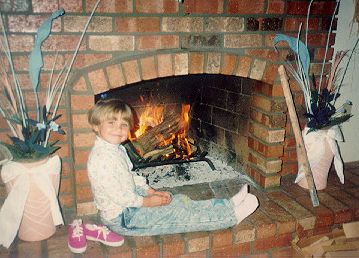 She's my girl...we're best buds! She'd go with grandma anywhere!
As I watched her walking down the aisle of the church, all dressed in white and holding the lighted candle that she had received when she was baptized as an infant, my thoughts turned to you.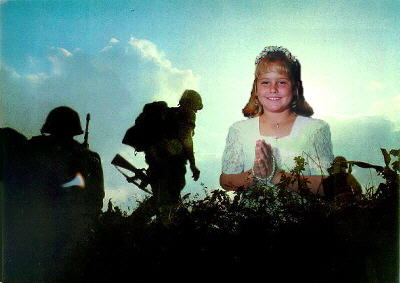 As the celebration continued back at Courtney's home, where family, friends, and neighbors came to wish her well, give presents, and break bread (Blimpie's 3-foot submarine), you were there, too.
When I stayed the night and went to Courtney's softball game on Sunday, you all went with me, too.
Back home after the game, she watched "Jumanji" with three of her teammates on the big screen TV with surround sound. You were with us, too.
When I drove home that night, you all rode with me...are with me still.
And I hope you never leave.
I think of your duty, your sacrifices for your country, for our freedoms, for me and mine and all the world's people; and my heart fills with pride for your service. I could drive where I pleased and celebrate what I pleased and smile and laugh and rejoice in the day ... because you and all those before you thought this was worth fighting for!!!
Thank you...two little words that mean so much!
God bless you all.
Love,
Deanna
---

copyright &copy 1996 by Deanna Gail Shlee, all rights reserved

---