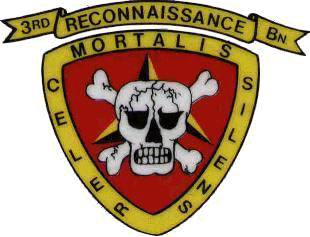 ---
Introduction
To all who shall see these presents, greetings. It is appropriate that there be a place where the men who served their Corps and country as members of the teams of the 3d Reconnaissance Battalion (Reinforced) in Vietnam come to re-establish the unique ties of brotherhood they forged there. The Marines and Navy corpsmen of the battalion earned their chunk of Marine Corps history through their personal bravery, determination and willingness to sacrifice for the common good under the toughest conditions imaginable. They did what they had to do... regardless of cost... and they did it proper. These special men deserve to have their saga and their exploits told and retold so that their sons and grandsons and others may know what kind of men they are.
Colonel W.D. Kent, USMC
Former Battalion Commander
---
Dedication
To those Marines and corpsmen of the Battalion who have made the final harborsite.
They will not be forgotten!
---