The Alabama Vietnam Veterans Memorial
In Mobile, Alabama
---
Introduction
"The Memorial is truly an awesome work. The fact that Veterans built it even makes it more important.
"The Memorial is on the Battleship Park grounds in Mobile, Alabama, where they have the USS Alabama and a Submarine along with other pieces of guns and tanks. The Helicopter suspended in flight is actually part of the Memorial. "
Ray Argabright
---
We wish to thank Ray Argabright for bringing this Memorial to our attention and emailing us his photos taken on his visit to the site.
VVHP Editor
2000
---
History of the Memorial
"The Alabama Vietnam Veterans Memorial came about as a vision of several members of Local VVA Chapter No. 701 here in Mobile which includes members from Mobile and Baldwin Counties. They wanted to build a memorial to honor the 175 men from these two counties.
"The State VVA Chapters have a traveling Wall with the 1,213 names of Alabamians inscribed on it, which is located in Birmingham, and travels to other sites for display. It was thought the large Wall could be brought here for permanent display since the mission of the USS ALABAMA Battleship Memorial Park is to honor Alabama veterans of all branches of the military in all armed conflicts of the United States.
"When it was found the traveling Wall wasn't a candidate for relocation, the design of our Memorial was changed; and the two, black-granite walls were built -- one for the Lower Alabama vets from Mobile & Baldwin Counties, the other for the Alabama veterans.
"The Memorial was designed and built by Vietnam veterans. They also raised all the money, and the memorial is valued at over $100,000. The Battleship Commission supplied the land, which we are going to do for the Korean veterans as well, since they will be building their memorial later this year.
"Both walls are finished, the Huey is mounted on a pole overlooking the site, and a new bronze statute of a 50ish-year-old veteran "remembering" also graces the Memorial. There's also a commemorative, brick wall now as well. It sits near the B-52, and soon we'll relocate a F-8 Crusader out to the site.
"It's a great Memorial, dedicated to some true American heroes who paid the ultimate sacrifice to defend our country. They deserve our thanks and appreciation."
Bill Tunnell
Executive Director
---
We also thank Bill Tunnell for the wonderful history of this Memorial.
VVHP Editor
2000
---
Photos of The Alabama Vietnam Veterans Memorial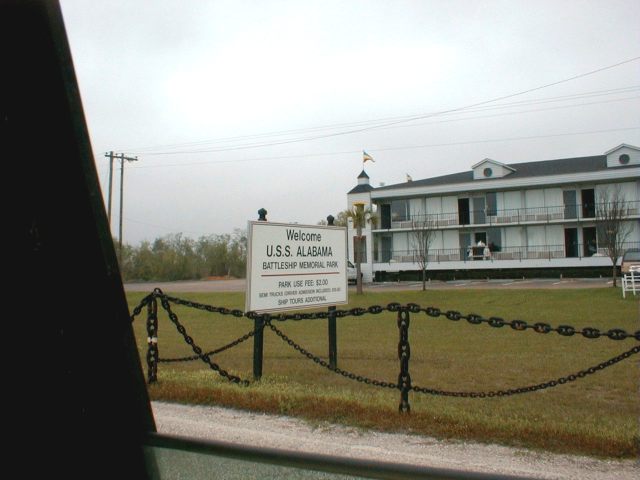 ---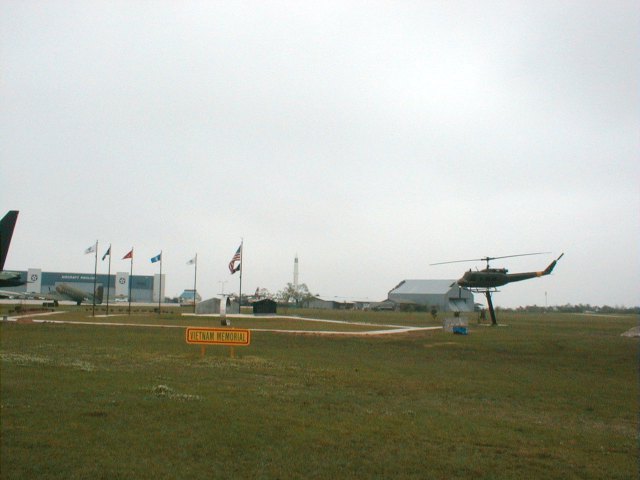 ---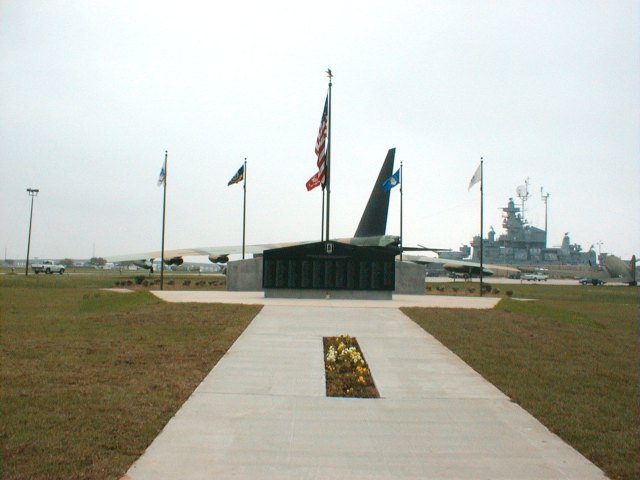 ---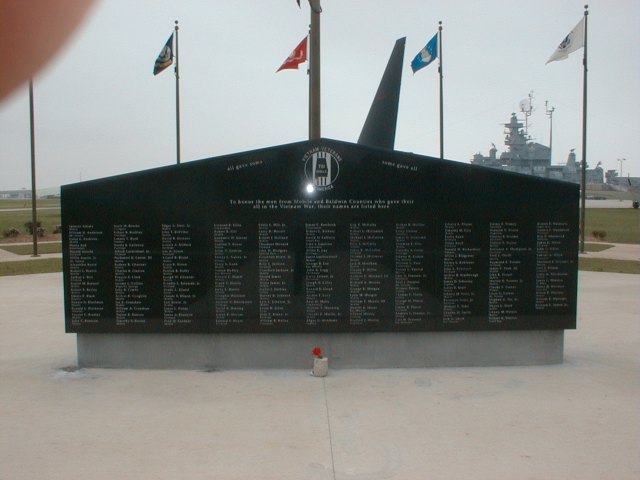 ---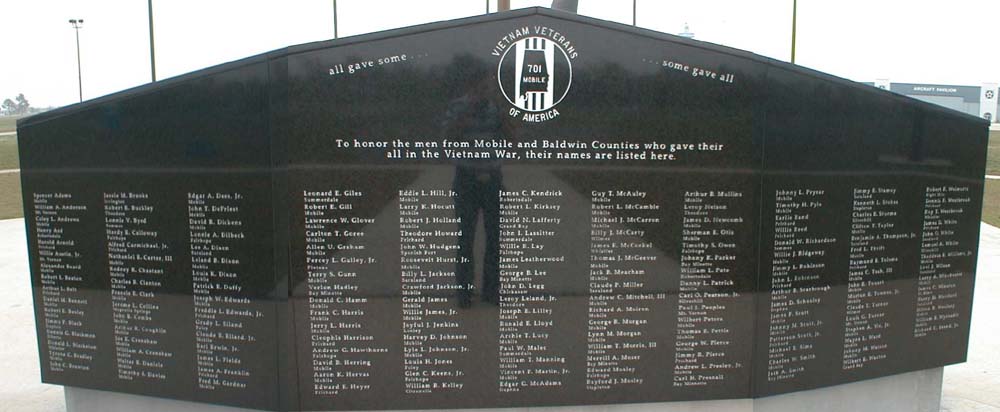 ---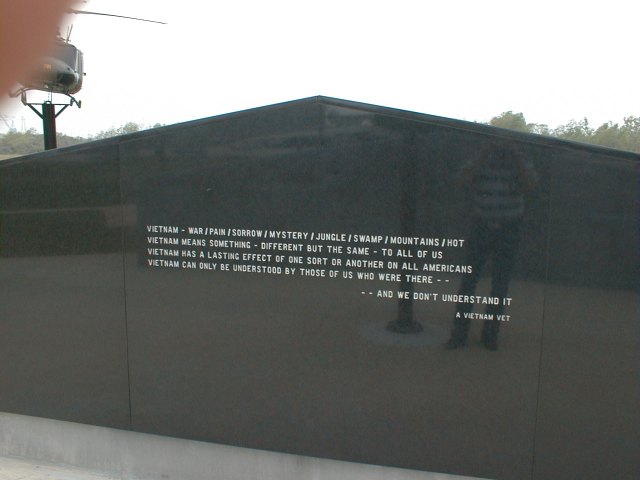 ---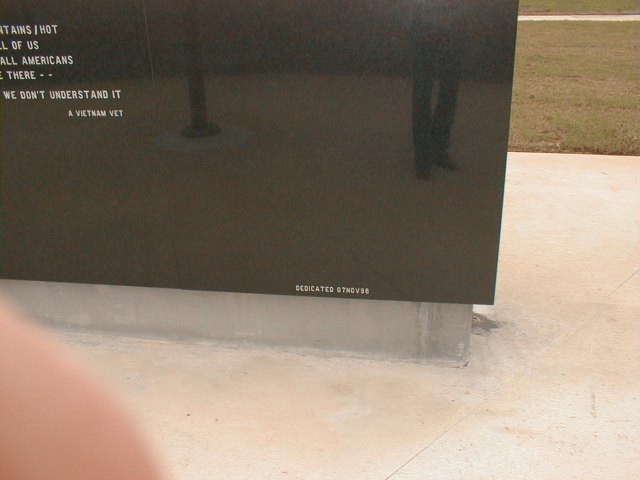 ---

---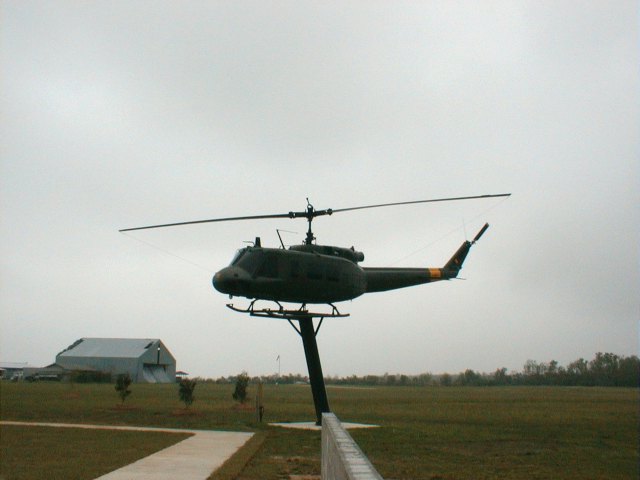 Photographs are copyrighted &copy 2000 by Ray Argabright, all rights reserved.