Christmas at 3rd Recon Bn, USMC, 1967
The following photographs were taken in the Alpha Company area at the 3rd Reconnaissance Battalion compound in Phu Bai Combat Base, 25 December, 1967.
Photos by Bill McBride. Click on the photos to see a larger version.
---

Christmas table setup outside the company office
---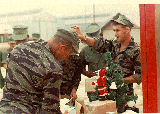 Corporal McCartney and Pfc. Underdue
---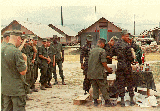 Watching the gifts being distributed and unwrapped
---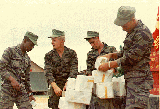 left to right : Pfc Curry, Pfc Herber, Cpl McCartney, Pfc Underdue.
---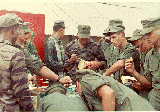 Happy Times
---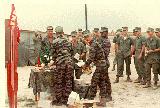 Pfc Herber watching the camera
---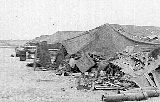 Rocket Attack at Quang Tri, Tet 1968
---
---